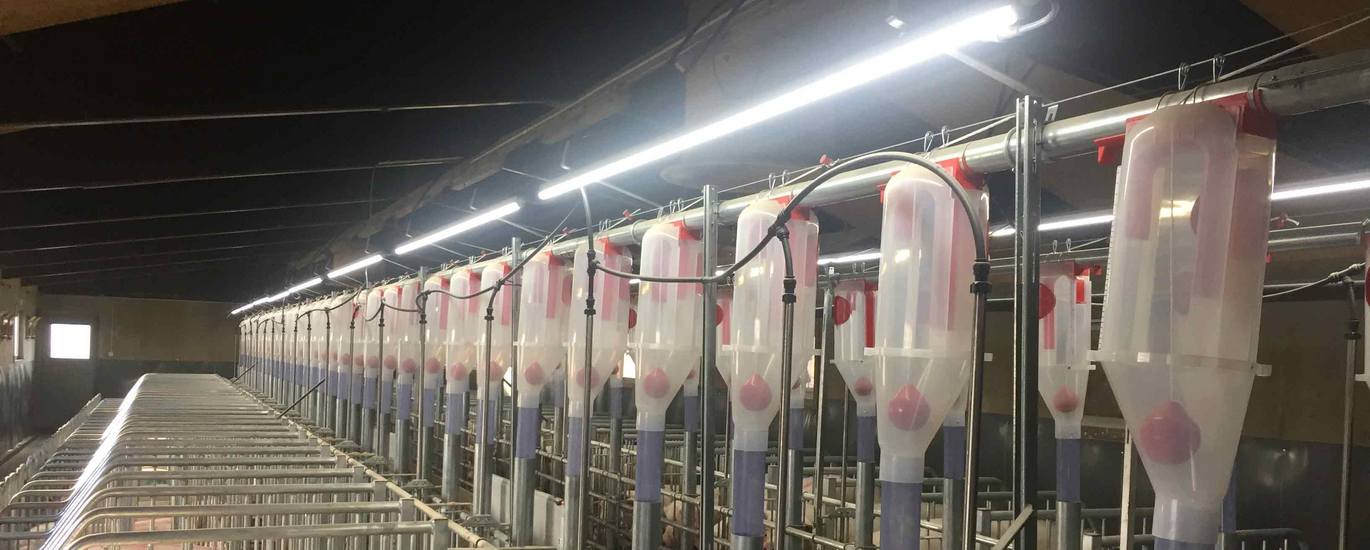 Reduces energy consumption by min. 60-80% compared to other light sources (neon tubes or similar).
Electricity savings up to 90% compared to light bulbs; lower CO2 emission.
Designed for pig housing environment - transformers and LEDs are "molded" together, thus making the setup incredibly durable.
Can tolerate moisture, dust and ammonia due to its unique construction.
Modular Plug'n Play system solution, where you can easily mount luminaires, incl. cables, - all by yourself.
---
MASTER TRADING offers the new system that moves the light down into the sows living zone. It is easy and cheap - both in terms of mounting and the daily use. LED luminaires are connected in series, enabling farmers to perform the installation without need of an electrician. IP67 ensures long durability in a harsh enviroment of a pig housing. All the LEDs and power supplies are coated in order to avoid the negative influence of the indoors environment.
---
Seasonal fluctuations
Shorter days – the animals think it is autumn and will avoid gestation.
Light increases the secretion of estrogen.
To avoid autumn crashes.
To ensure stronger oestrus.
MODULAR
PLUG'N PLAY installation
Modular LED luminaires: replacable LEDs and transformers provide long durablity and low operating costs. Possibility for continuous upgrade to new technology without changing the entire luminaire. The installation can be done by the pig producer.